News
Spirulina is a type of blue-green algae that people can take as a dietary supplement. People consider spirulina a superfood due to its excellent nutritional content and health benefits.
Spirulina has a high protein and vitamin content, which makes it an excellent dietary supplement for people on vegetarian or vegan diets.
Research suggests that spirulina has antioxidant and inflammation-fighting properties, as well as the ability to help regulate the immune system.
This article discusses 11 potential health benefits people may get from adding spirulina to their diet.
1. Excellent nutritional profile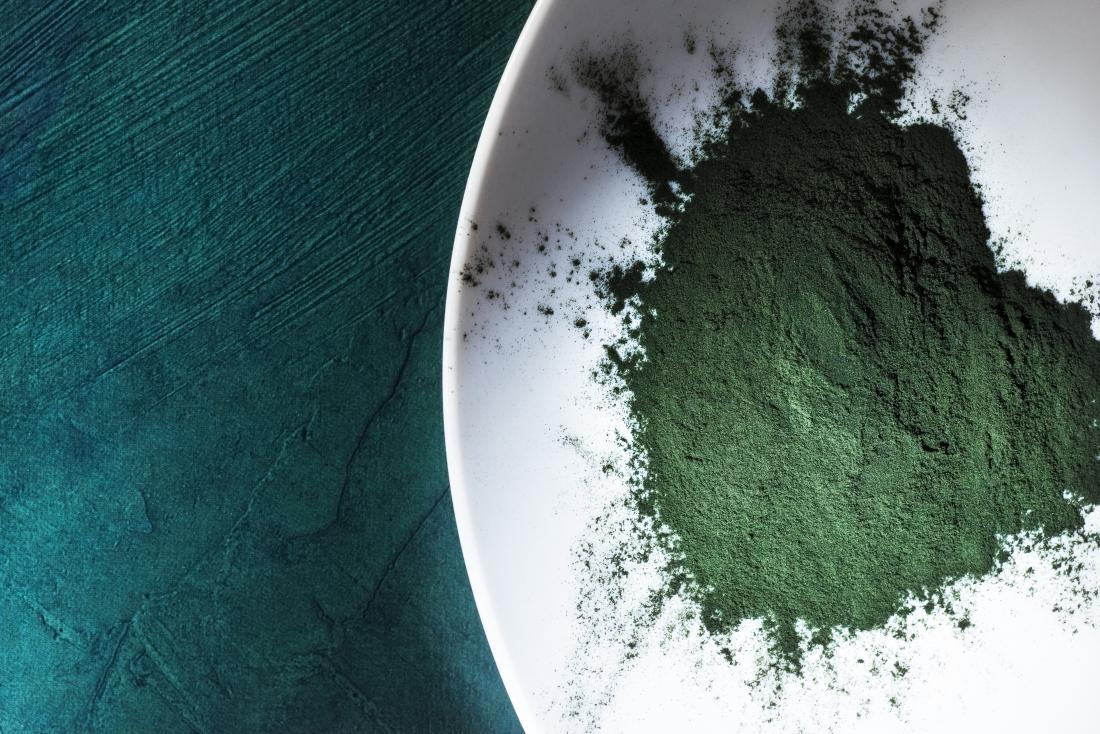 Spirulina is high in protein and vitamins.
Consuming spirulina is one way to supplement protein and vitamins in people's diets without notable side effects.
One tablespoon or 7 grams (g) of dried spirulina contains:
20 calories
4.02 g of protein
1.67 g of carbohydrate
0.54 g of fat
8 milligrams (mg) of calcium
2 mg of iron
14 mg of magnesium
8 mg of phosphorus
95 mg of potassium
73 mg of sodium
0.7 mg of vitamin C
It also contains thiamin, riboflavin, niacin, folate, and vitamins B-6, A, and K.
Taking spirulina, as part of a balanced diet, may help a person to stay well nourished.
2. Losing weight
People can usually lose weight if they eat fewer calories than they use. Spirulina is a high-nutrient, low-calorie food that contains a lot of nutrition in a small amount of powder. Introducing spirulina to the diet may help people lose weight without losing nutrition.
The results of a 2016 double-blind placebo-controlled trial suggest that spirulina may aid weight management. In the study, people who were overweight and regularly ate spirulina for 3 months showed improved body mass index or BMI.
. Read more about this on Medical News today.